As professionals, we are obligated to practice the concept of lifelong learning – The society we serve demands nothing less of us.
The University of Pittsburgh School of Dental Medicine Continuing Dental Education Center provides the tri-state area's dental community with quality, timely and innovative continuing dental education programs.
The Edward J. Forrest Continuing Education Center, as well as our 13 off-campus sites, offer excellent resources in which to gain required professional information and knowledge about best practices in dental medicine. One of our charges is to "provide continuing dental education to the profession."
In this profound period of change, we shall provide educational experiences that will meet the individual needs of our profession.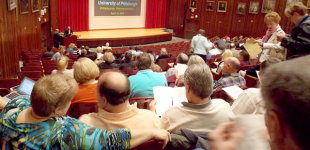 For more informtion about the Continuing Education Program, visit one of the following topics: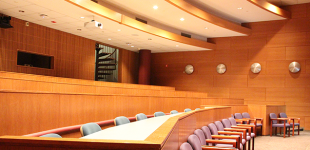 The Edward J. Forrest Continuing Education Center
The Edward J. Forrest Continuing Education Center is a premier continuing education facility funded through the generosity of our alumni. The center includes five fully equipped operatories, a sterilization and storage room, and a laboratory that will accommodate 12 persons for hands-on activities. The center includes areas for receptions and conferences, as well as exhibition space. The W. Arthur George Auditorium seats approximately 60 attendees and showcases a state-of-the-art audiovisual system. The center is available for rental.